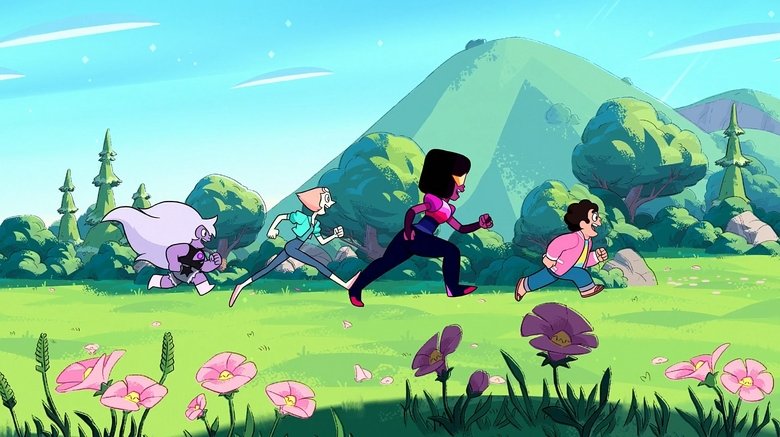 "The true kinda love."
Two years after the events of "Change Your Mind", Steven (now 16 years old) and his friends are ready to enjoy the rest of their lives peacefully. However, all of that changes when a new sinister Gem arrives, armed with a giant drill that saps the life force of all living things on Earth. In their biggest challenge ever, the Crystal Gems must work together to save all organic life on Earth within 48 hours.
Genre:
Stars:
Director:
Rebecca Sugar
Joe Johnston
Kat Morris
Writer:
Rebecca Sugar
Ian Jones-Quartey
Matt Burnett
Production:
Release Date: 2019-09-02
Status: Released
Original Title:
Steven Universe: The Movie
8.7 / 10 / 397
Popularity: 23
7.9 / 10 / 3,816
ID:
tt10515852
Country:

US

Language:

English

Runtime:

82
Watching
Steven Universe: The Movie
Video Server
No video available, meanwhile enjoy the trailer.
Movies Subtitles