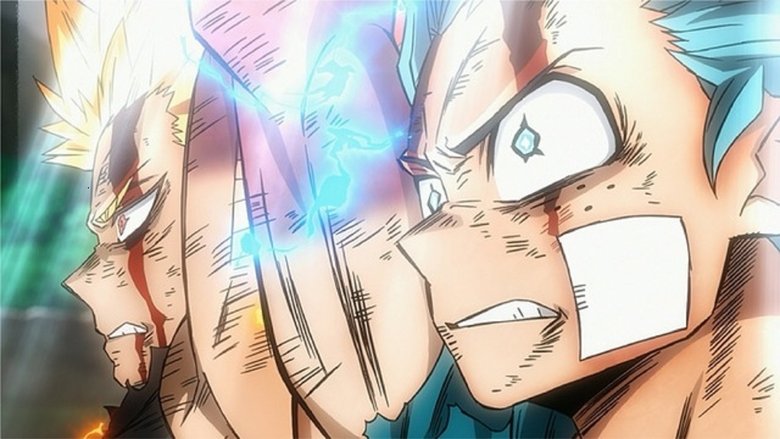 Class 1-A visits Nabu Island where they finally get to do some real hero work. The place is so peaceful that it's more like a vacation … until they're attacked by a villain with an unfathomable Quirk! His power is eerily familiar, and it looks like Shigaraki had a hand in the plan. But with All Might retired and citizens' lives on the line, there's no time for questions. Deku and his friends are the next generation of heroes, and they're the island's only hope.
Genre:
Stars:
Director:
Writer:
Production:
Release Date: 2019-12-20
Status: Released
Original Title:
僕のヒーローアカデミア THE MOVIE ヒーローズ:ライジング
8.7 / 10 / 34 Ratings
8.8 / 10 / 233
Popularity: 31
8.0 / 10 / 1,947
ID:
tt11107074
Country:

JP

Language:

日本語

Runtime:

104

Revenue:

$29,900,850
Watching
My Hero Academia: Heroes Rising
Video Server
No video available, meanwhile enjoy the trailer.
Movies Subtitles