No trailer available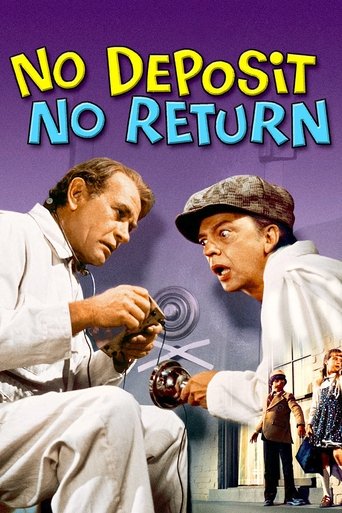 "A pair of jokers make double trouble in a hullaba-lulu of a caper"
Two rich children devise a way to escape their grandfather and visit their mother. Unfortunately for two hapless safe crackers, they become part of the plan.
Genre:
Stars:
Director:
Writer:
Joseph L. McEveety
Arthur Alsberg
Don Nelson
Production:
Walt Disney Productions
Buena Vista Pictures
Release Date: 1976-02-05
Status: Released
Original Title:
No Deposit, No Return
6.5 / 10 / 18
Popularity: 5
6.6 / 10 / 1,290
ID:
tt0074968
Country:

US

Language:

English | Español

Runtime:

112
Watching
No Deposit, No Return
Video Server
No video available, meanwhile enjoy the trailer.
Movies Subtitles